Tall Ship Aficionado

Sail Amsterdam 2000

The opportunity to visit Sail 2000 was not to be missed!

What made the visit even more brillant was to sail in and sail out, being part of the event as a crewmember.

I sailed in from Leith, on the Stravos S Niarchos, a new STA brig. The voyage was remarkable itself, saw a couple of dolphins riding on the bow wave, standing on deck watching stars dancing above my head. Setting sails, helming, being lookout in the midst of strange scenery, the oil rigs round us took the appearance of Waterworld meets Mad Max. Nor did I realise that there were so many of them.


Click here to see photos of the voyage and event.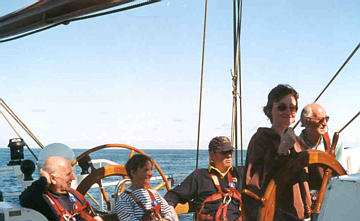 If you are interested in sailing on a tallship -
go to Links page and have a look at the links.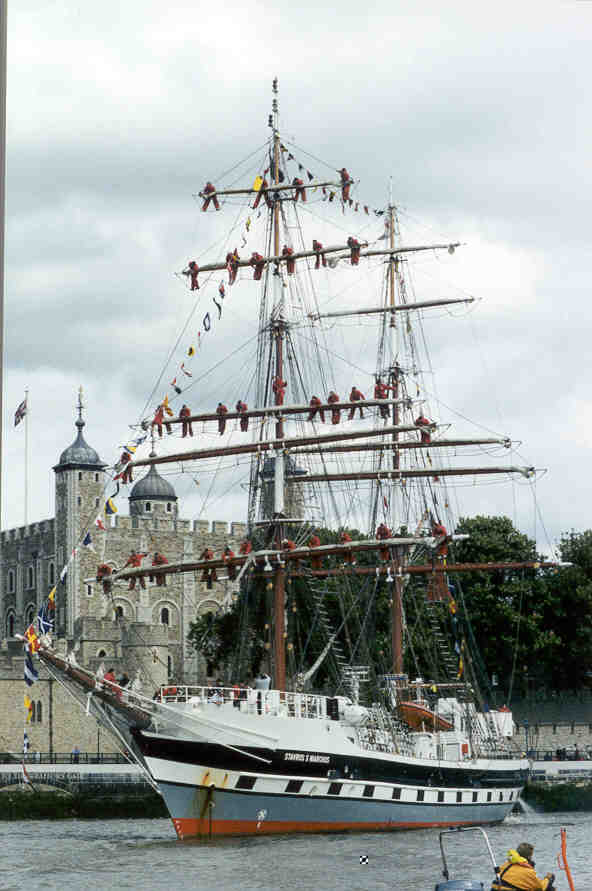 Arrival of the Shtandard in London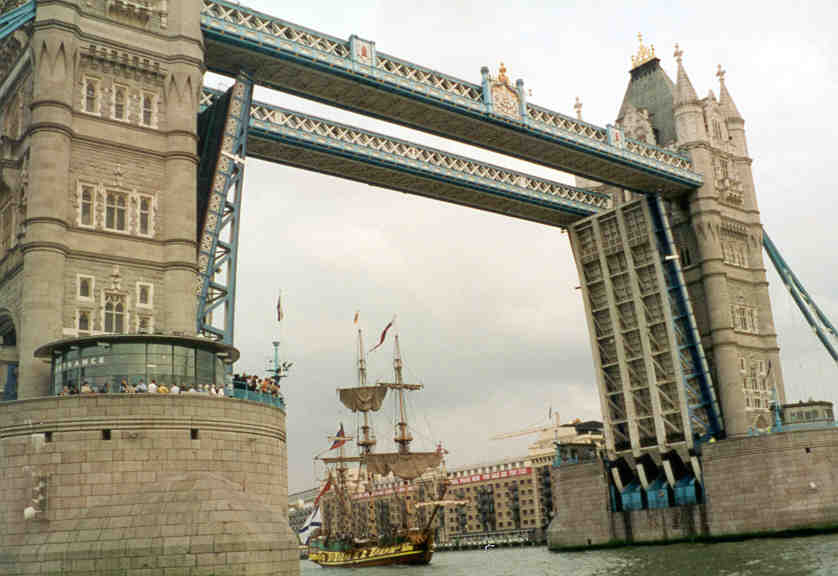 Early in August 2000, a brand new replica tall ship arrived in London. This was the SHTANDART, Peter the Great's Flagship.

The MVS Londinium 1 provided the escort from the Thames Barrier, as the Shtandart sailed up the river, through the raised Tower Bridge. As she did so, several Yeoman Warders from the Tower of London greeted the ship with raised hats. The Shtandart fired a 3 gun salute in response, providing some entertainment for tourists.

The Shtandart was on her maiden around several European ports. 30 cadets from all nationalities will be able to crew the vessel and she will be a regular visitor to maritime festivals and tallship events.

The vessel was built in St Petersburg, mostly by young volunteers, some were crewing her on the maiden voyage. Her captain, Vladimir Martous was also the driving force behind the ship's project. The Shtandart's construction is impressive, as all was achieved by hand, using traditional skills.

Details of the Shtandart can be found at:

http://www.shtandart.main.ru/eng/